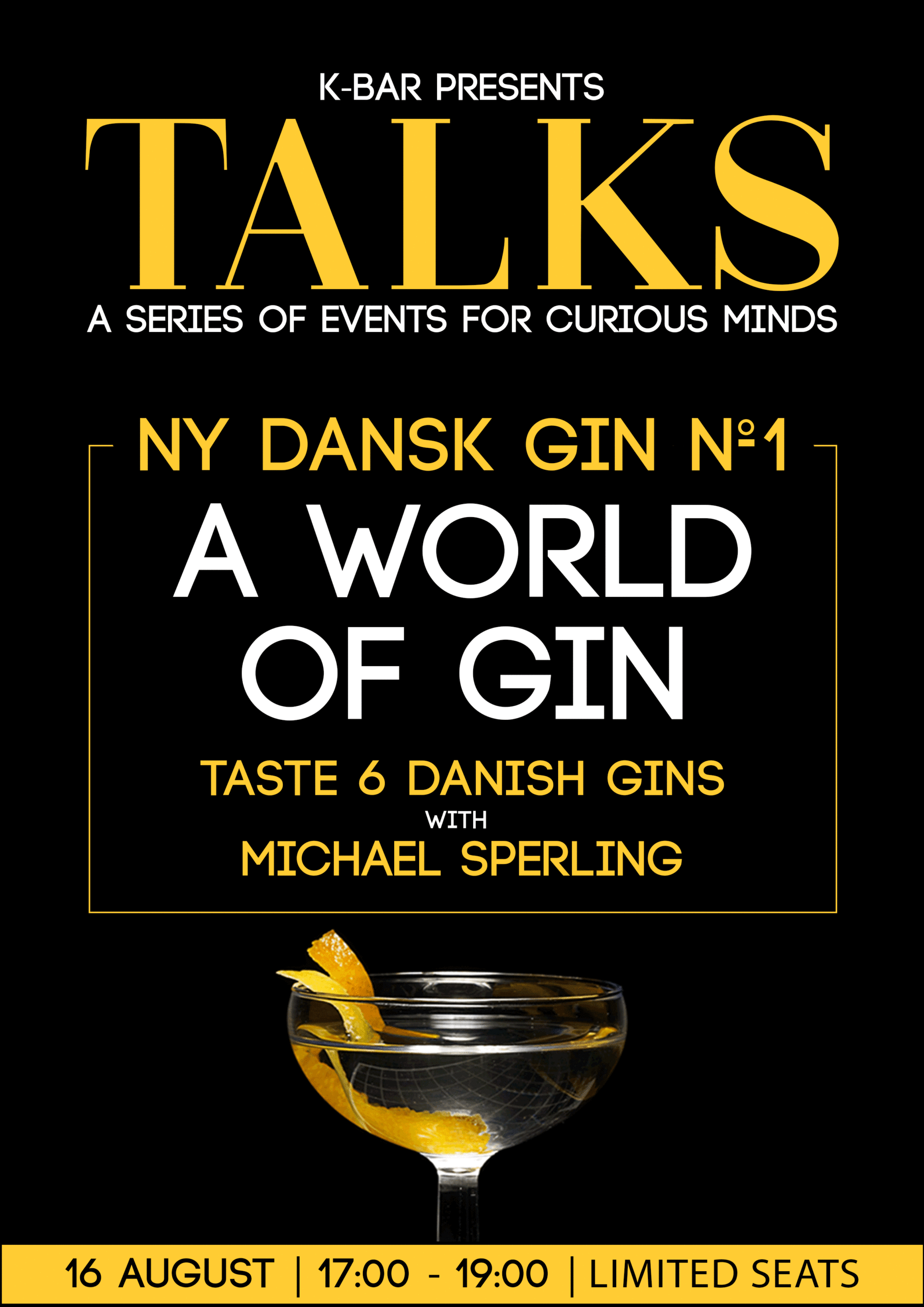 We love Gin & Tonic, and after this evening you will have an attitude about your choice of gin, and never have a boring G&T ever again!
Come for an exclusive evening where you will taste and learn the stories behind NY DANSK GIN  (New Danish Gins). Michael will guide us through six exclusive gins and will reveal the stories behind their production and heritage.
About Michael Sperling: Michael is a respected writer and spirits expert from En Verden af Gin (A World of Gin) and he will take you on a tasting experience, where you will identify the hidden notes of botanical plants, spices and aromas that make danish gin so different from the rest of the world.
Ticket includes:
6 unique gin pairings
1 portion of hors d'oeuvres made by a chef
1 exclusive gin cocktail
Schedule
Doors open at 16:45. Don't be late!
17:00 – Event begins
18:00  –  15 minute break / Gin Cocktail is served
19: 00 – End of event
Cancellation policy:
We are sad to see you go, but if you change your mind and you can't come to the evnet, we can offer you a full refund if you email kirsten@k-bar.dk  NO LATER THAN 13:00 on FRIDAY, 13TH of AUGUST 2021 – Email title: "Cancellation GIN N.1" with your name/surname. All e-mails received after this deadline, won't be refunded.