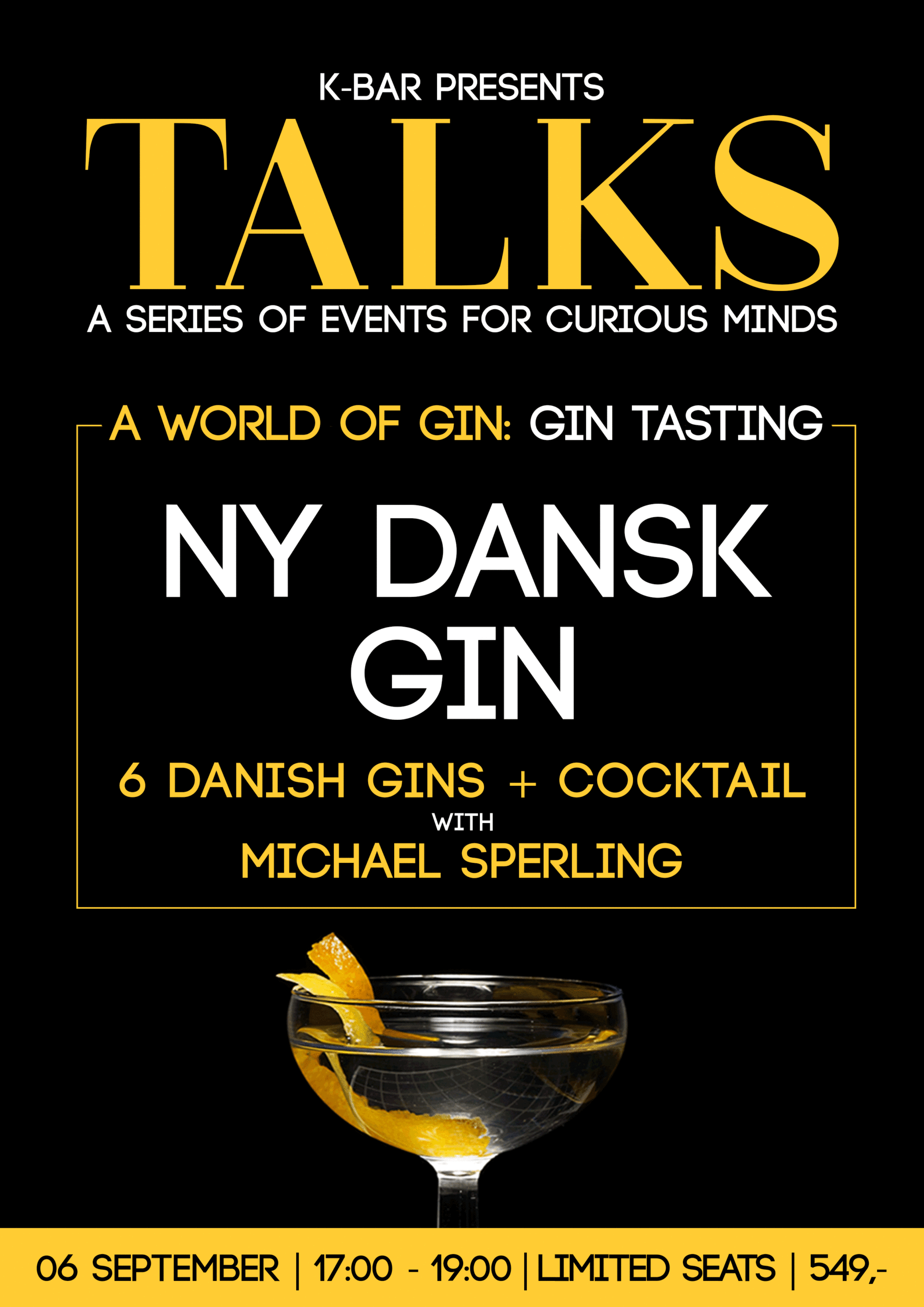 Why are Danish Gins so different from the rest of the world?
Denmark's distilleries are being inventive and unorthodox, using ingredients that result in gins that differ wildly from the traditional bitter ones you may be used to.
These "Ny Dansk Gin" mavericks are making gin that is fun to taste: the result is an explosion of exquisite and unique-tasting gins that you can only find in Denmark.
Join Michael Sperling, a spirits specialist and writer, who is bringing 6 of the most interesting hidden Dansk gin gems for our tasting.
He'll guide us through each of these special gins and, like a forensic scientist, will teach us how to uncover every single note behind the explosion of flavours found in every sip.
We promise you, you will never have a boring G&T after this evening.
Danish Gin Pairings:
Four Jigger Gin
Njord Mild Wilderness Gin
Anholt Plukke Gin 2
Radius Distillery Batch 38
Bornholm Distillery Cask Aged Gin
Herbie Organic Gin
Ticket includes:
6 unique gin pairings
1 portion of hors d'oeuvres made by a chef
1 exclusive gin cocktail
Schedule
Doors open at 16:45. Don't be late!
17:00 – Event begins
18:00  –  15 minute break / Gin Cocktail is served
19: 00 – End of event
Cancellation policy:
We are sad to see you go, but if you change your mind and you can't come to the evnet, we can offer you a full refund if you email kirsten@k-bar.dk  NO LATER THAN 13:00 on FRIDAY, 03 of SEPTEMBER 2021 – Email title: "Cancellation GIN N.1" with your name/surname. All e-mails received after this deadline, won't be refunded.