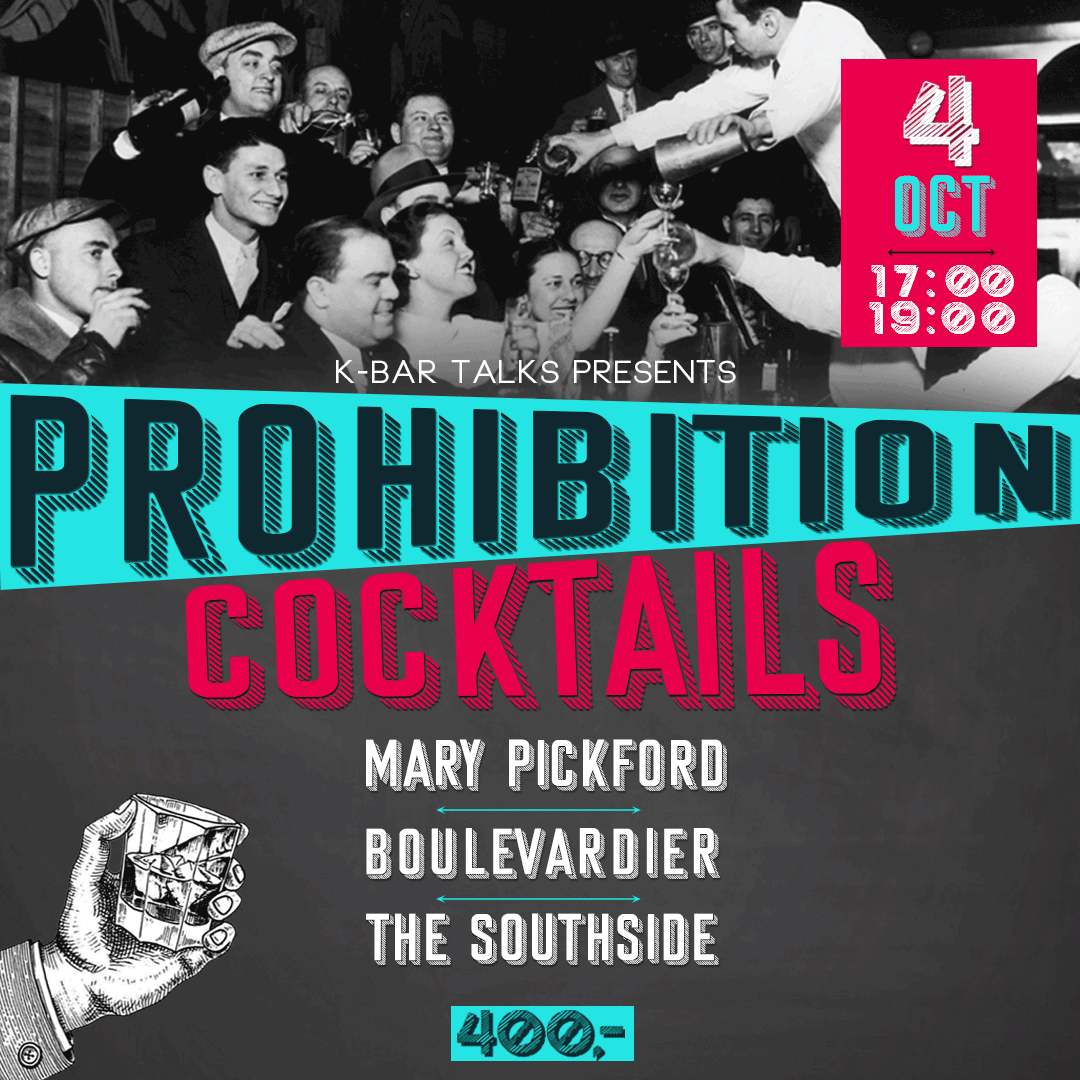 Feeling like partying like is 1920? These drinks have wild stories behind them! Take a step back in time in our Prohibition-themed tasting with Erik Seifon!
The prohibition is an era of chaos and glamour. While some speakeasy bars produced "gin in a bathtub", others hosted wild parties with Hollywood stars like Mary Pickword, who got a delicious drink named after her.
You'll hear true accounts of the crazy and often dangerous things that were done to illegally produce, transport, and sell liquor.
Join K-Bar Talks for a booz and vintage night.
***The Event***
While you learn about the stories behind each drink, we will serve you 3 rare cocktails that have fascinating stories and flavours.
Mary Pickford
The Southside
Boulevardier